Learn more about the MOPH Department of Minnesota
Read about what else is happening at your local chapter.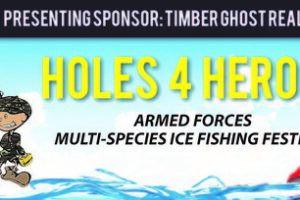 HOLES 4 HEROES is a special Ice Fishing Contest designed to honor our military, both at home and abroad.
In addition to the traditional prize-filled ice fishing tournament, we also set up a unique "Hole of Honor" which features a live video feed so that families of deployed soldiers can ice fish for free while being linked via video to their beloved soldier.