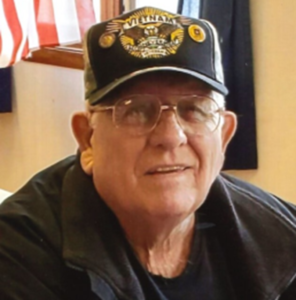 Donald Clair Hannahs, Sr. age 85, of Brainerd, passed away on Friday, March 25, 2022, at Essentia – St Joseph's Medical Center. Don was born on February 16, 1937, in Merrifield to Buzz & Marjorie (Hand) Hannahs. He served his country for 14 years in the US Army until he was wounded in Vietnam, for which he received a Purple Heart. After his honorable discharge from the Military, Don worked for ISD 181 school district for 19 years as the custodian engineer. He married the love of his life, Beverly Britton on July 3, 1962, and they had three children.
Left to cherish his memory are his beloved wife of 59 years, Bev; children: Rocky (Kelly), Donnie (Mary) and Tangela (Larry Beno) Hannahs; siblings: Darrell Hannahs, Sharon Smith, Vicki (Carl) Starkka, Kathy (Noel) Wagner, Ira (Marlene) Hannahs; brother-in-law, Jerry Francis; 13 grandchildren; 29 great-grandchildren; many nieces and nephews.
Don is preceded in death by his parents, Buzz and Marjie; sisters: Diana Kuehn and Laura Francis; brother, Richard Hannahs.
A memorial service for Don will be held on Saturday, April 2, 2022, at 11AM at Halvorson Taylor Life Events Center. Visitation will be one hour prior to the service. Interment will be at Maple Grove Cemetery, at a later date