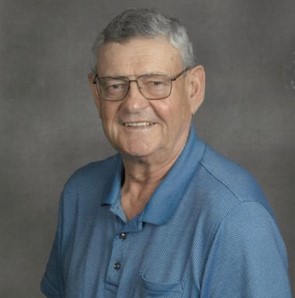 Stephen Sagstetter Obituary
Stephen (Steve) John Sagstetter, age 75, of River Falls, WI passed away unexpectedly from natural causes at his home on May 25, 2023. Steve is the son of Ambrose and Fannet (Gleason) Sagstetter was born on July 1, 1947 in Plum City, WI. He attended grade school at St. John the Baptist Catholic School and graduated high school from Elmwood Area Schools. While attending the University of Wisconsin River Falls he worked building the Spring Valley, WI Dam until he was drafted into the Vietnam War. After his discharge, he worked at Armors Meat Plant, sold insurance with schooling for security licenses until he retired 60 years old.
Steven was united in marriage on August 16, 1969 to Marjory E. Thompson in Plum City, WI. After settling in River Falls, he became a lifetime member of St. Bridget's Catholic Church.
Steven enjoyed playing cards, hunting, and fishing, especially in Canada, Lake of the Woods and Alaska were favorites. Steve was a people person and was very meticulous especially with his vehicles. He was also a proud member of Fletcher – Pechacek American Legion Post 121 of River Falls and Vietnam Veterans of America Chapter 331 of Ellsworth. Steve was a sports fan and always enjoyed all his nieces and nephews.
Preceding him in death his soul mate Marjory of 51 years; his parents; brother, David Sagstetter; his mother & father-in-law Elaine & Lon Thompson; sister-in-law Linda Campbell, and infant brother-in-law Lawrence Thompson.
Steve will remain in the hearts of his siblings, brothers: Wayne Sagstetter, Jerome (Jean) Sagstetter; and sister, Ramona (Dennis) Schneider. Also survived by sister-in- laws Judy Nelson, Donna Woodbeck, Joy (Ed) Isackson and brother-in-law Wayne (Trish) Thompson; Uncle, Leonard (Lorraine) Asher; and many nieces and nephews and great nieces and nephews brought smiles and laughter that Steve cherished along with many other relatives and friends.
A Mass of Christian Burial will be at 11:00am on Friday, June 2, 2023 at St Bridget Catholic Church: 211 E Division St. River Falls, WI 54022. A visitation will start at 9:30am until the start of the Mass. Interment will be at Sacred Heart Cemetery in Elmwood, WI.
Memorials in memory of Stephen are to be directed to the "Vietnam Veterans of American Chapter 331 – Scholarship Fund" at PO Box 62, River Falls, WI 54022 or to the Sacred Heart Catholic Cemetery: PO Box 53, Elmwood, WI 54740.
Services are entrusted to O'Connell Family Funeral Home and Cremation Services of River Falls, www.oconnellfuneralhomes.com, 715-425-5644
O'Connell Family Funeral Homes and Cremation Services – River Falls
225 South 3rd Street
River Falls, Wisconsin